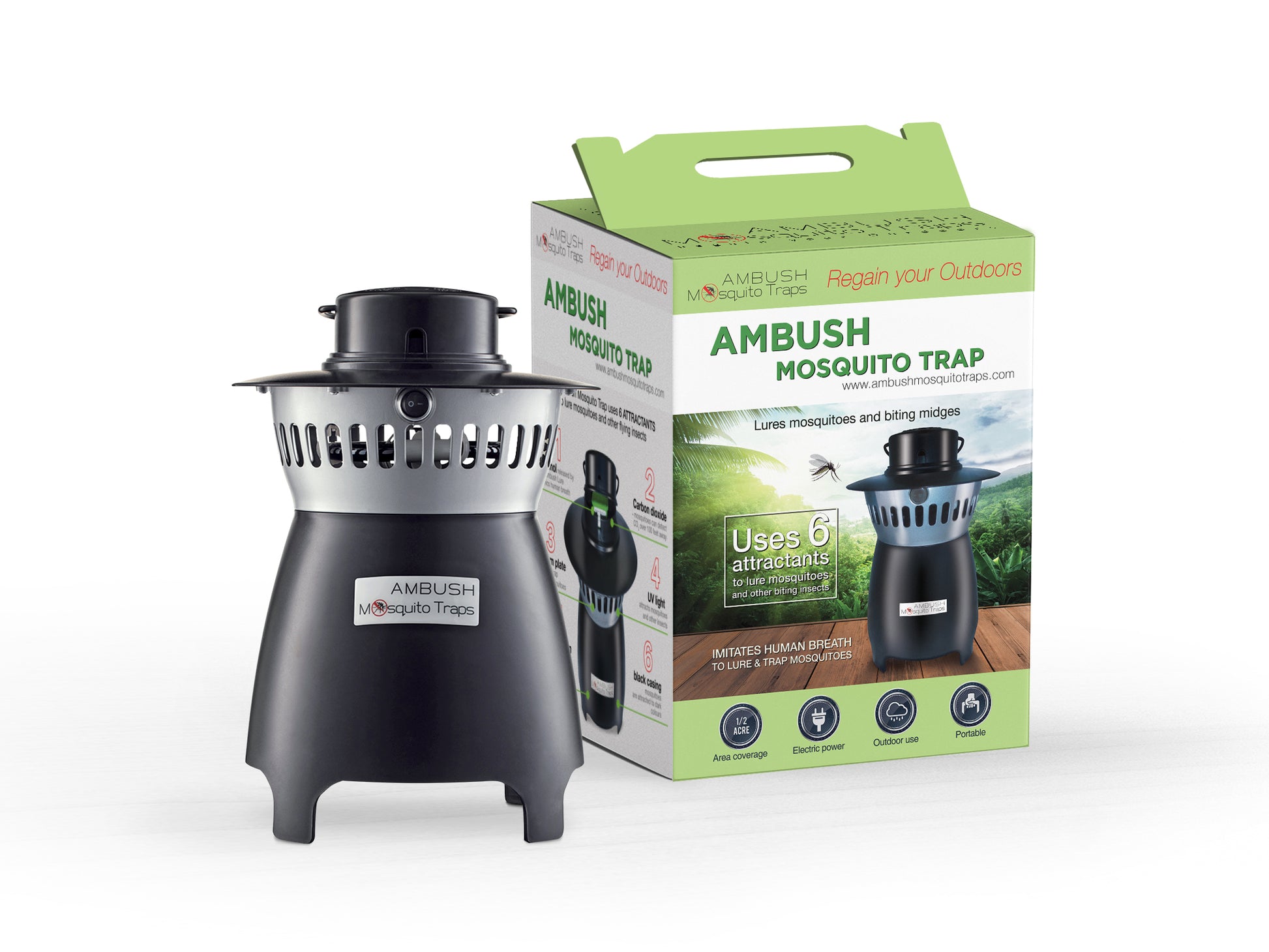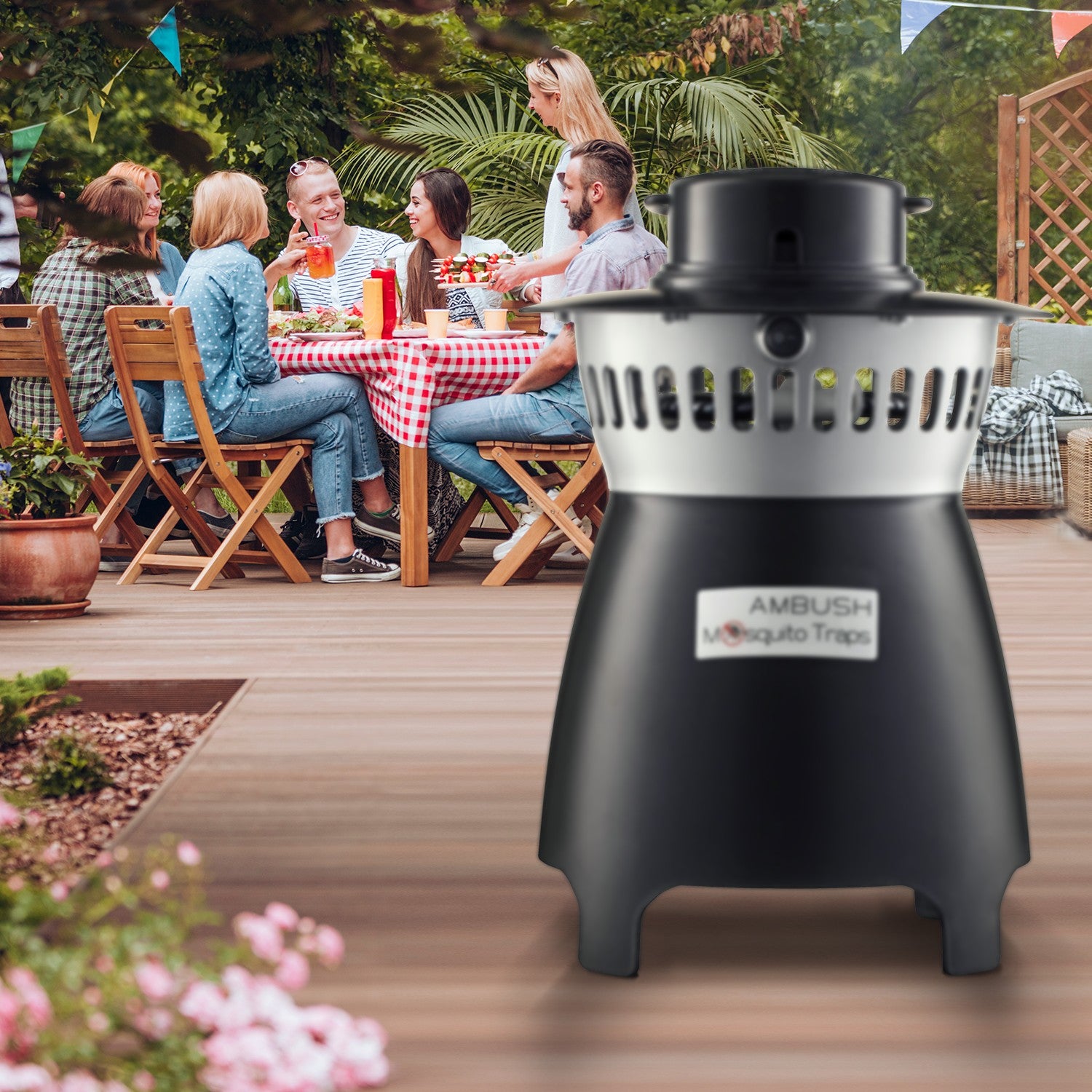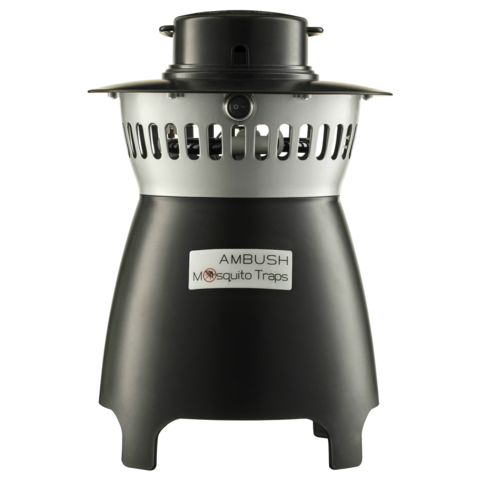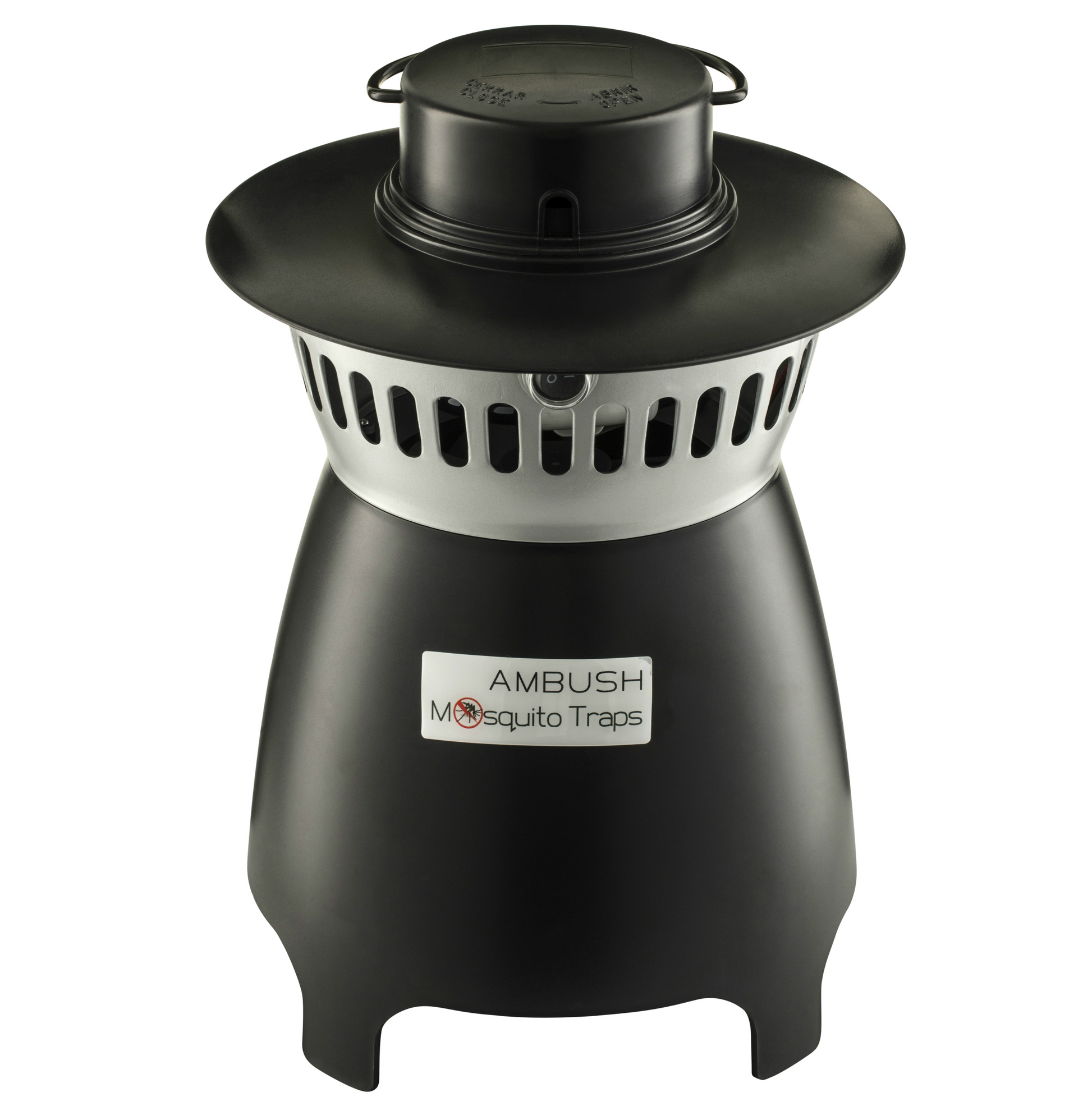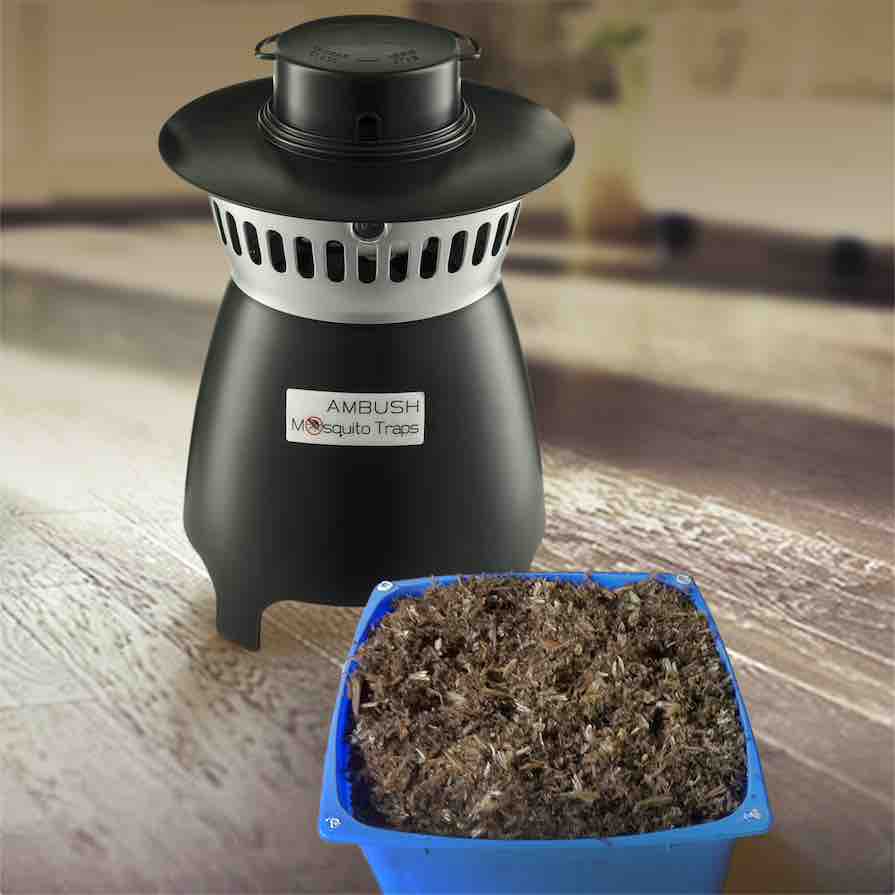 Sale price
$199.00
Regular price
30 day Money Back Guarantee
The Ambush Mosquito Trap is a light and compact mosquito control device that's perfect for backyards, gardens and entertainment.
It's effortless to setup and makes mosquito control in your outdoors easy.
Ideal for protecting outdoor areas such as barbecue patios, pagolas, backyards and childrens play areas, the Ambush Mosquito Trap uses five separate attractants to attract and kill mosquitoes.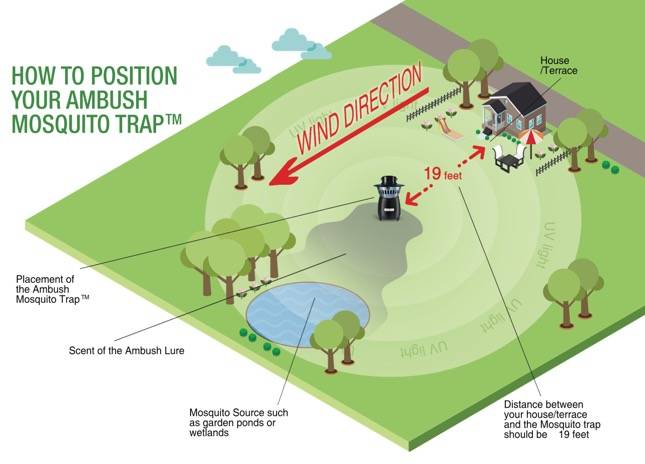 | | |
| --- | --- |
| Dimension | Ambush Mosquito Trap |
| | |
| | |
| | |
| | |
| | |
| | |
| | 1 Ambush Lure included (30 days supply) |
The Ambush Mosquito Trap
Sale price
$199.00
Regular price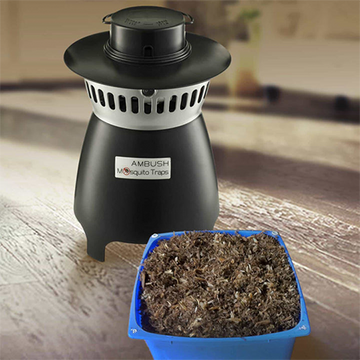 Results you can see...
Mosquitoes are drawn into the catch container where they dry out and are conveniently removed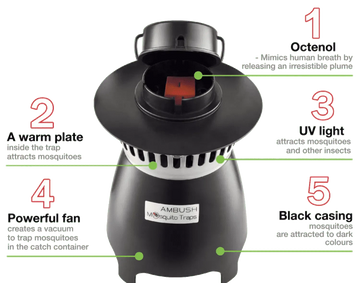 Effective on all Mosquito Species
Our original Mosquito Trap combines five separate attractants in one trap. Whatever species of mosquito, midge or sandfly is infesting your yard, the will break the breeding cycle so you can Regain Your Outdoors.
Frequently Asked Questions
Should the trap be operated 24/7 for it to be effective?
The Ambush works best when left on 24/7 as it is designed to break the breeding cycle. Also it takes a few hours after the sun has risen to dry the mosquitoes out and kill them as there is still moisture in the air at night. However you can spray a little bug spray near the vents in the morning. This will kill the trapped mosquitoes and then the trap can be turned off.
Will it be effective anywhere in the United States?
There are more than 200 species of mosquitoes in the United States, and different mosquitoes are attracted to different things. That's why the Ambush has 5 different attractants, so wherever you go and whatever species of mosquito is harassing you, the Ambush has something to help.
In fact, the Ambush Mosquito Trap has been found to be effective in other countries across the world.
Can the trap be used indoors?
Sort of. The Ambush Mosquito Trap is designed to be an outdoor trap. If used indoors, both the UV light and the fan are very effective and more powerful than most indoor traps on the market. However, don't use the mosquito lure when operatig it indoors, and it will not break the breeding cycle of localised mosquito populations.
Is the Trap noisy?
The Ambush Mosquito Trap is very quiet. The only hum comes from the fan. Unless you are sitting hard very close, you will not hear it.
What is your money-back guarantee?
Try the Ambush Mosquito Trap for 30 days. If it doesn't solve your mosqui9to problem, we'll give your money back no questions asked! More details are here.
When will I receive my order?
All orders made before 2:00PM are processed within 1 business day. Orders are not shipped or delivered on weekends or holidays. If we are experiencing a high volume of orders, shipments may be delayed by a few days. Please allow additional days in transit for delivery. If there will be a significant delay in shipment of your order, we will contact you via email or telephone.
Is the Ambush effective against sandflies and midges?
Is the Ambush effective against sandflies and midges?
The Ambush Mosquito Trap is primarily designed to break the breeding cycle of mosquitoes. Midges and sandflies are attracted by some of the same features as mosquitoes (especially UV light and octenol), so it is equally effective against midges and sandlies. We've received plenty of customer feedback that the Trap is very effective against midges.
Positioning for results
To break the breeding cycle, your trap needs to be placed in the best position for your outdoor area. Don't worry our concierge team is here to help.
Let customers speak for us